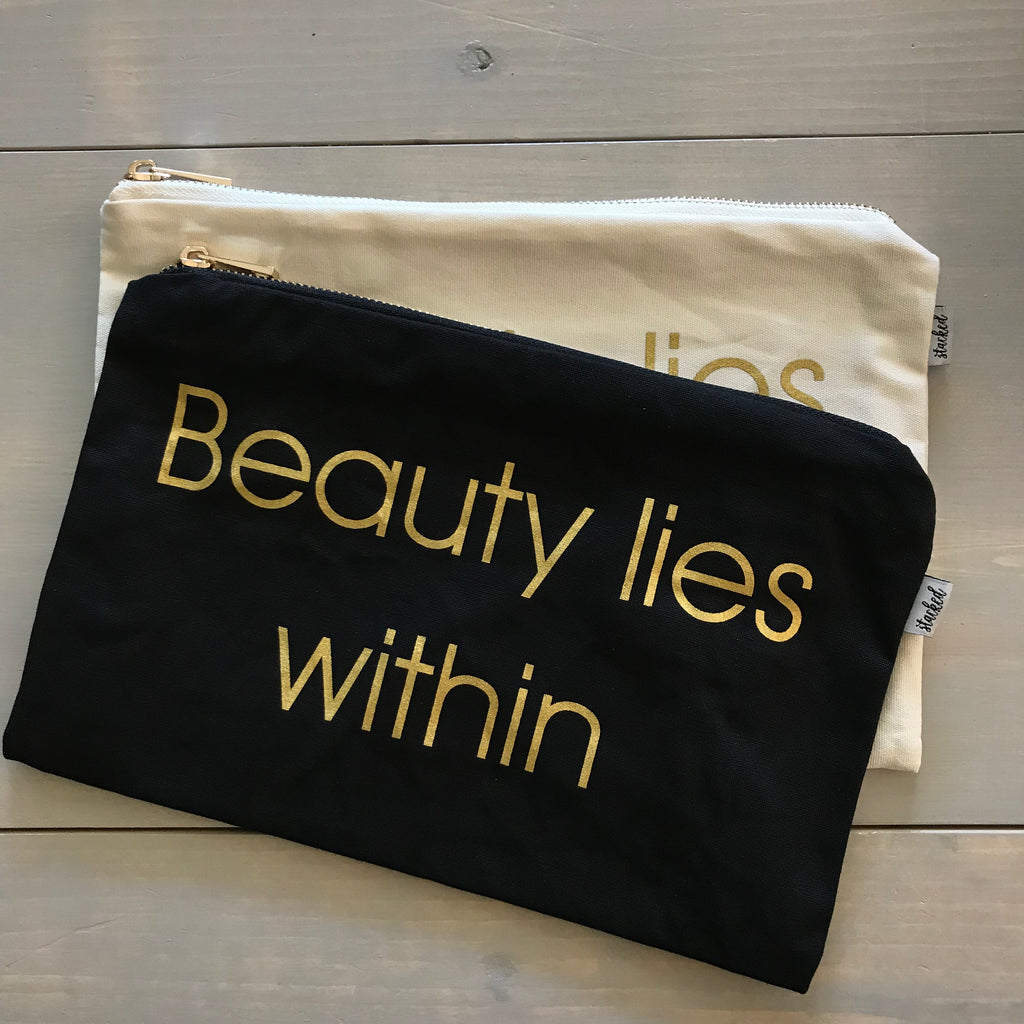 Beauty lies within ™ - double meaning accessory bag.
$ 20.00
Beauty lies within™…literally!
We designed these bags to hold all of your beauty products, stacks and pretty things. Also, as a reminder, that beauty is how you feel inside and how you treat others.
Beauty lies within yourself, and your bag! xo
Choose between black or white with gold writing. Made of canvas. Now bigger at 11" x 7" and made with thicker material, logo zippers and with a hidden inside zip pocket! 
 #getstacked