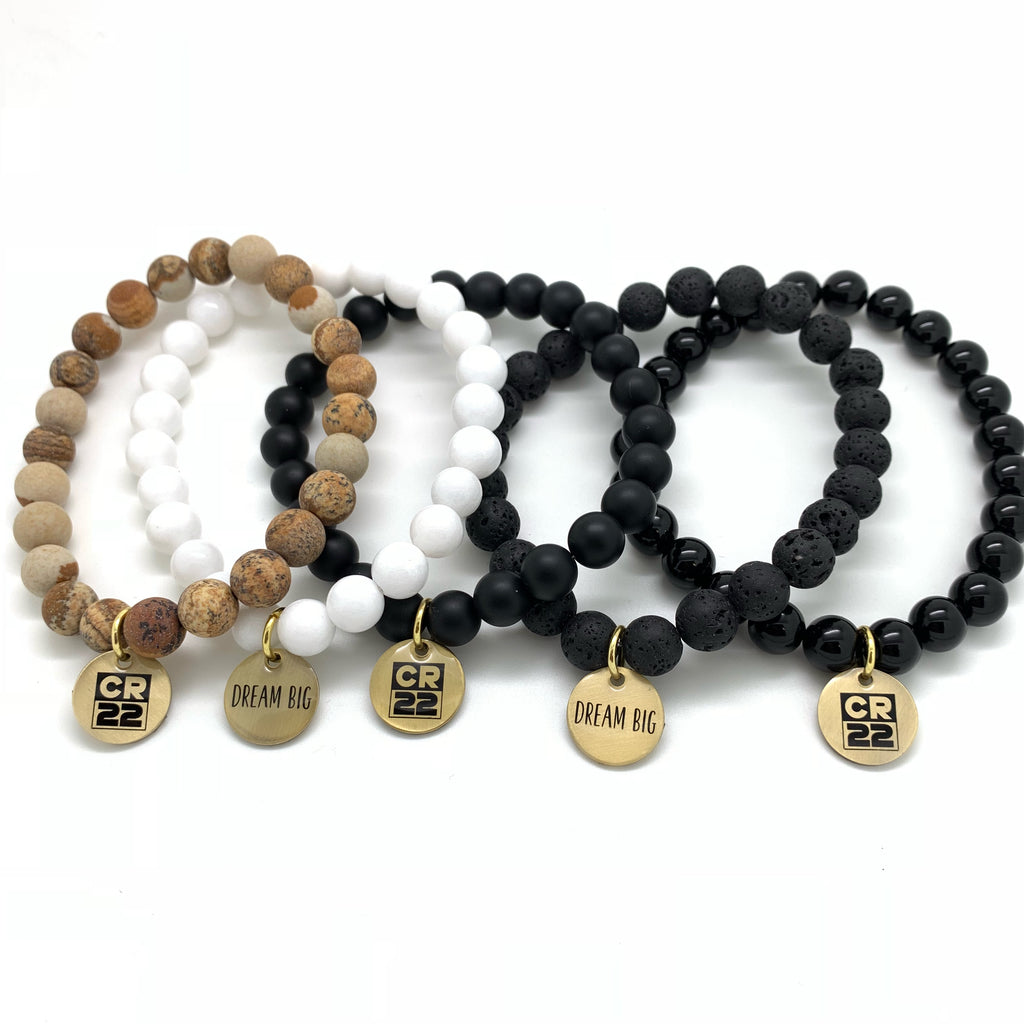 CR22 Collab- MENS
$ 30.00
Our collab with Chad Reed comes with our custom two sided "CR22" charm with "DREAM BIG" on the back.
*Sold as a single bracelet. Choose between colors L-R. Tan jasper, white jade, matte black, lava or shiny black agate. 
We created this bracelet for the 22 fans who have been part of this amazing racing journey with us. You have watched a boy grow into a man, you've witnessed what a never give up attitude and sheer determination can do, all the highs and the lows of racing, blood, sweat and tears! Wear your CR22 bracelet with pride and always Dream Big. That's how this all started - a little boy with a dirt bike and a really Big Dream ! 
#CR22xSTACKED